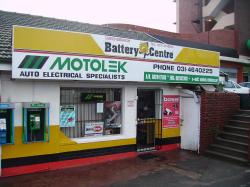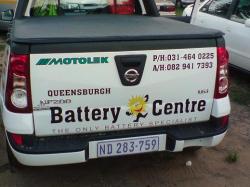 Autolek Motolek was established 20 years ago with the primary business being Auto Electrical Repairs & Spares on a 24hr a day basis.
Since then the business expanded to accommodate the various needs of our clients, thus we have bought into two major franchises namely the Motolek & Battery Centre.
The reason behind this is to offer customers extended services outside of the Durban area should the need arise. This, however, limits downtime and assists our customers to run their operations more efficiently.

The Auto- electrical division operates on a 24hr, 7 day a week basis and our mobile unit consists of three technicians on the road ready & available to assist with various breakdowns.
In addition to the Auto-Electrical and battery division we also have a Hydraulics Department which covers the manufacture of hydraulic hoses and brake pipes, the repair and supply of PTO'S, pumps, cylinders, valve banks and all hydraulic components.
Over & above the Auto- Electrical & Hydraulic Departments we have a Diagnostics Department that does repairs to ECU'S, Diagnostics on most makes of vehicles, fault finding, fault code removals, immobilizer removals and software upgrades (complete electronics on vehicle).

Truck, plant & light motor vehicle's COR, COF, major engine repairs. Complete refurbishing of vehicles, supply & delivery of parts and components. Roadside Assistance.
Click here for more about our : COMPANY PROFILE